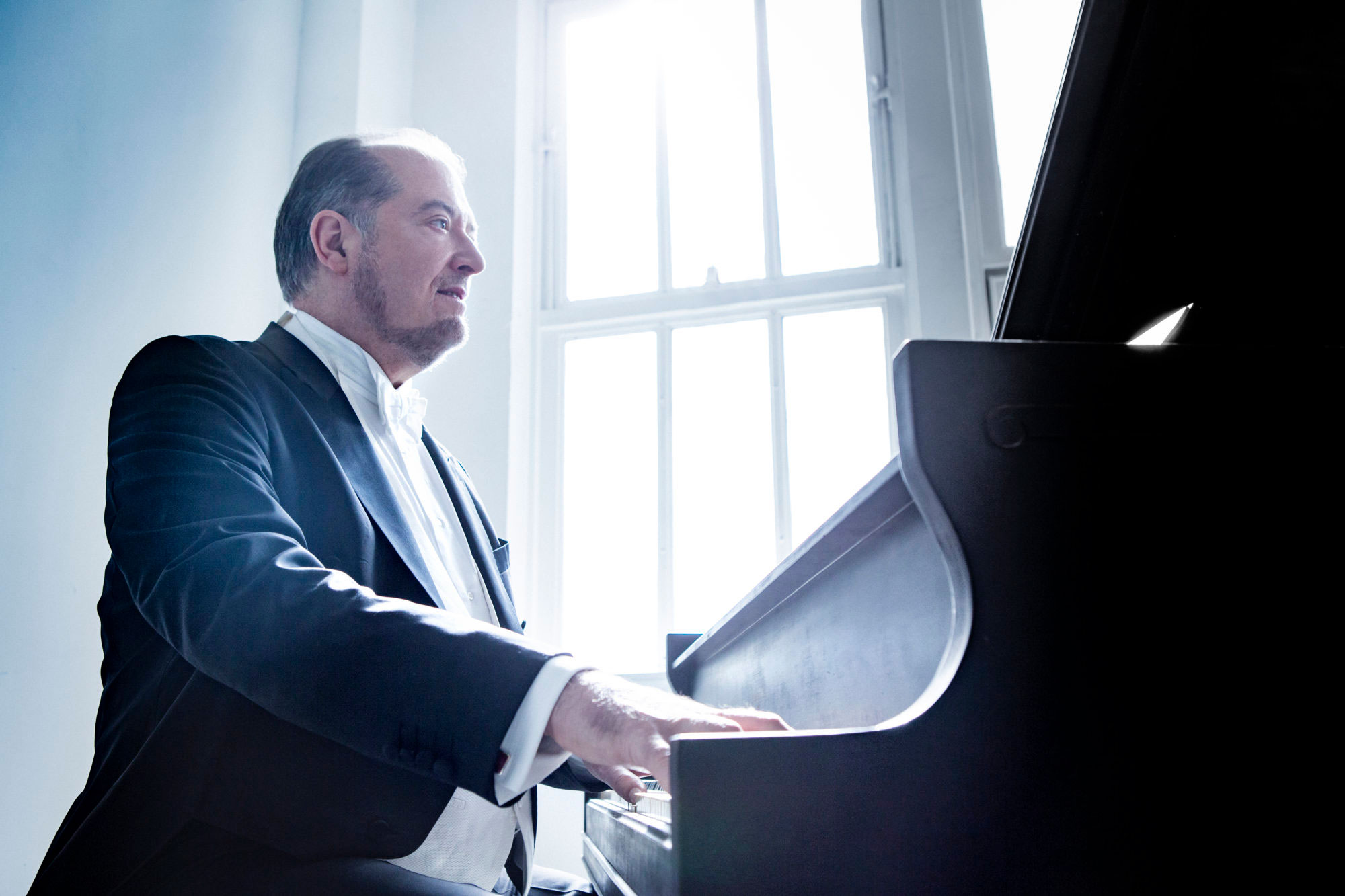 Program II
Pianist Garrick Ohlsson
All Brahms Program
Sunday, September 30 4 pm
Peace United Church
900 High Street, Santa Cruz
Since his triumph as winner of the 1970 Chopin International Piano Competition, pianist Garrick Ohlsson has established himself worldwide as a musician of magisterial interpretive and technical prowess. Although long regarded as one of the world's leading exponents of the music of Frédéric Chopin, Mr. Ohlsson commands an enormous repertoire, which ranges over the entire piano literature. A student of the late Claudio Arrau, Mr. Ohlsson has come to be noted for his masterly performances of the works of Mozart, Beethoven and Schubert, as well as the Romantic repertoire. To date he has at his command more than 80 concertos, ranging from Haydn and Mozart to works of the 21st century, many commissioned for him. This season that vast repertoire can be sampled in concerti ranging from Rachmaninoff's popular Third and rarely performed Fourth, to Brahms Nos. 1 and 2, Beethoven, Mozart, Grieg and Copland in cities including Philadelphia, Atlanta, Detroit, Dallas, Miami, Toronto, Vancouver, San Francisco, Liverpool, and Madrid ending with a spring US West Coast tour with the St. Petersburg Philharmonic conducted by Yuri Temirkanov. In recital he can be heard in LA's Walt Disney Concert Hall, New York, New Orleans, Hawaii and Prague.
A frequent guest with the orchestras in Australia, Mr. Ohlsson has recently visited Perth, Brisbane, Melbourne, Sydney, Adelaide and Hobart as well as the New Zealand Symphony in Wellington and Auckland. An avid chamber musician, Mr. Ohlsson has collaborated with the Takacs, Cleveland, Emerson, and Tokyo string quartets, among other ensembles.
Together with violinist Jorja Fleezanis and cellist Michael Grebanier, he is a founding member of the San Francisco-based FOG Trio. Passionate about singing and singers, Mr. Ohlsson has appeared in recital with such legendary artists as Magda Olivero, Jessye Norman, and Ewa Podles.
Purchase tickets here or call for more information at 831-539-0000.
Garrick Ohlsson, playing without a score, dignified the piece [Busoni's piano concerto] with his phenomenal pianism—never self-servingly virtuosic—and equally phenomenal memory.