Maintenance Fund for our Pianos

Wood, iron, felt and leather. Perfect harmony.
Fundraising campaign to help maintain our Juanita Orlando Yamaha CFX Concert Grand Piano and The Michael Tierra 9′ Estonia Concert Grand Piano
The piano is an essential tool for a classical music performance. The original cost of our piano in 2010 was $105K and our current liability is now $0.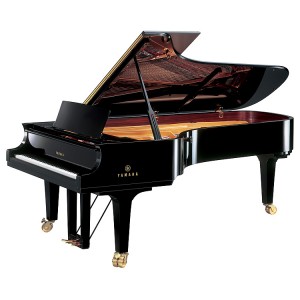 In the making of pianos the choice of materials is a much-considered subject. For Yamaha, the concept of perfection starts by setting the selection criteria on which all its materials are chosen. For Premium Pianos only the world's finest materials are used. They are then crafted into each and every component – always with the consideration that it is the blend and harmony of each element that ensures the pedigree of the end result.
Wood that has been specially selected based on the grain structure, strength and resonance is seasoned for long periods so that it is perfect to form the ribs, soundboard and bridges. High-grade felt for the hammers, the leather used in the mechanism of the action, which is itself engineered to the highest precision levels, or the cast-iron plate that is produced at Yamaha's own foundry: it is the interaction and synergy among all these materials which turns an instrument into a Yamaha Premium Piano and makes a classical music performance magical.
This dedication is applied to every individual stage of production and the most rigid quality controls possible ensure that each instrument attains the desired quality level. It is the fusion of all the elements that is critical – every component, each material, the method of assembly and the quality checks that create the final product. Add to this the experience of the master builder, the demands of the artist and the technological expertise available from a long tradition of craftsmanship, and then it is clear to see how Yamaha succeeds in creating what pianists experience as the form of perfect harmony between performer and piano.
If you've ever heard the sound of our piano in a classical music performance, you know how special it is.