The Distinguished Artists Concert and Lecture Series
Oxana Yablonskaya
Works by Scarlatti, Beethoven, Brahms and Chopin
Tickets: General: $35.00 | Senior:  $30.00 | Student:  $12.50
DATE: Sunday, December 8, 2020
Peace United Church
900 High St. Santa Cruz, CA
Time: Pre–Concert Talk: 3 PM
Performance: 4 PM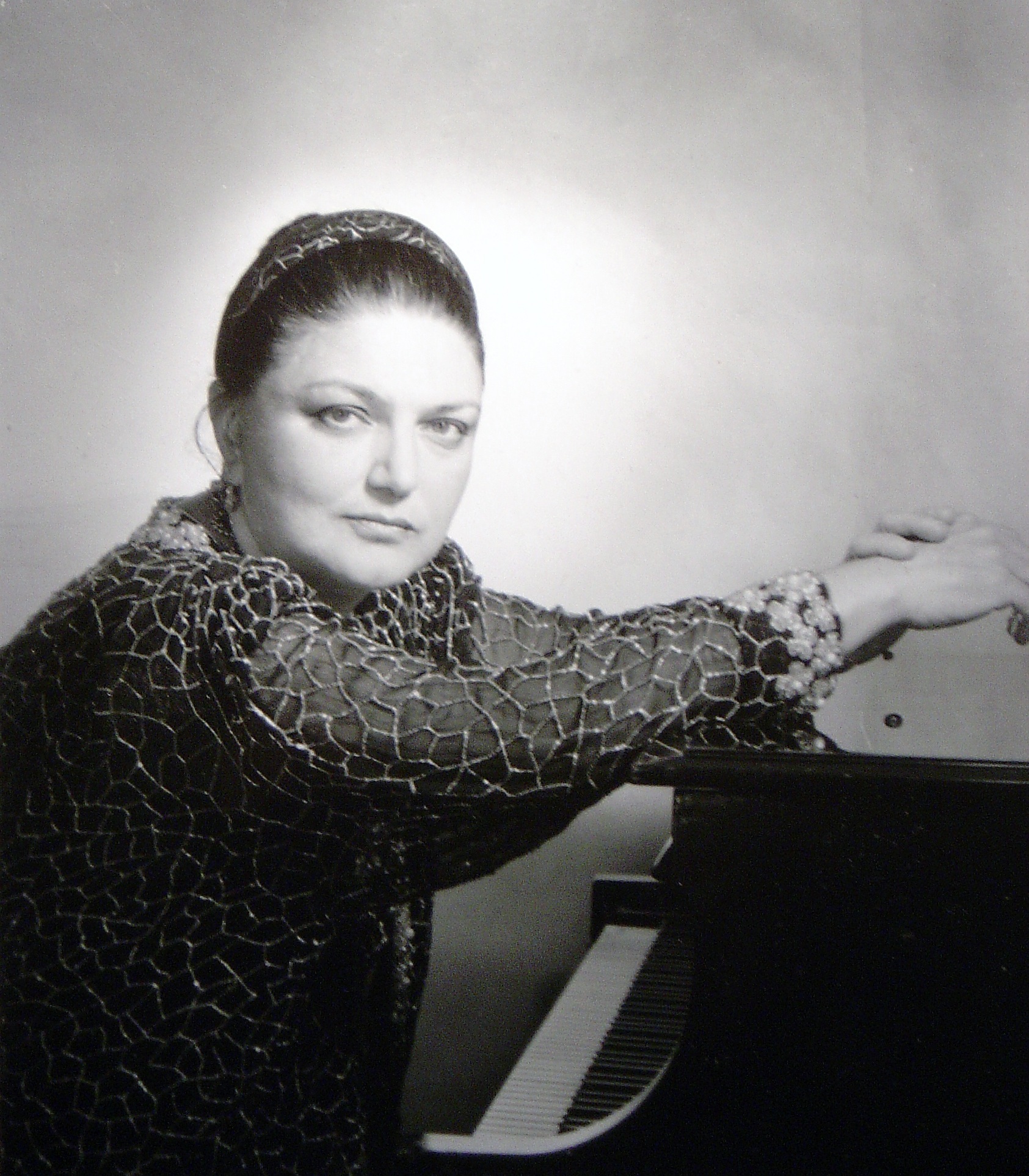 Program
Generously sponsored by Deborah Donner
Christoph Gluck (1714-1787)
Melody / Orfeo ed Euridice
Ludwig van Beethoven (1770-1827)
Sonata op 31 number 2, Tempest
I. Largo-Allegro
II. Adagio (B flat major)
III. Allegretto
Johannes Brahms (1833-1897)
Rhapsodies op 79
I. b minor
II. g minor
Frédéric Chopin (1810-1849)
Nocturnes
I. Op. 9 No. 1 in b flat minor
II. Op. 37 No. 2 in G major
III. Op. 32 No.1 in B major
Mazurkas
I. Op. 6 No. 2 in c sharp minor
II. Op. 17 No. 4 in a minor
Oxana Yablonskaya is one of a number of hugely talented expatriate Russian pianists to have emerged from the post-World War II era. Yablonskaya possesses an all-encompassing technique and vast repertory that takes in works by Beethoven, Mendelssohn, Chopin, Liszt, Tchaikovsky, Mussorgsky, Scriabin, Rachmaninov, Prokofiev, Shostakovich, and many others. She has made numerous recordings throughout her career, including for Melodiya, Naxos, Connoisseur Society, and Classical Records.
Yablonskaya was born in Moscow, Russia, on December 6, 1938. A gifted child pianist, she studied at the Moscow Conservatory with Alexander Goldenweiser. She had later studies with Tatiana Nikolayeva. In the 1960s Yablonskaya captured prizes at three major competitions: the Jacques Long-Thibaud (1963), the Rio de Janeiro (1965), and the Vienna Beethoven (1969). Despite numerous concert invitations from abroad, however, the Soviet government forbade her from performing outside Eastern Bloc borders. Frustrated in her career, Yablonskaya applied for a U.S. visa in 1975 and was subsequently stripped of her professorship at the Moscow Conservatory and denied all concert engagements. In 1977, thanks in great part to a petition signed by Leonard Bernstein, Stephen Sondheim, Richard Rodgers, Katharine Hepburn, and other notables, Yablonskaya emigrated to the United States with her father and son, Dmitry. Her son would become the renowned conductor and cellist Dmitry Yablonsky, with whom she would make several recordings.
Later on in 1977 Yablonskaya gave critically acclaimed concerts at Alice Tully Hall and Carnegie Hall before capacity crowds. She regularly concertized thereafter, appearing in both recitals and as a soloist with major symphony orchestras across the U.S. and Europe. She soon began making recordings in the U.S., producing three highly praised albums for the Connoisseur Society label that featured music of Beethoven, Liszt, Mussorgsky, and Prokofiev. The Liszt recording was awarded a Grand Prix du Disque by the International Liszt Society.
From 1983 Yablonskaya has served on the faculty at Juilliard. In 1990 she created a near-sensation in her former homeland, giving several sold-out concerts and conducting master classes at the Moscow Conservatory. With the appearance in 1995 of volume one of the piano music of Tchaikovsky, Yablonskaya launched a series of highly successful recordings for the Naxos label.
In 2004, Yamaha engaged Yablonskaya to serve as an artistic advisor for master classes in New York and to conduct yearly master classes in Paris. Yablonskaya established her own piano institute in 2008 at Castelnuove di Garfagnana in Tuscany, Italy.