The 2022-23 Distinguished Artists
Concert and Lecture Series
Outstanding music literature performed at the highest level of artistry and expertise.
Program VI
Pianist Soheil Nasseri
Mozart, Beethoven, Schubert
Saturday, April 15, 7:30 pm
Peace United Church of Christ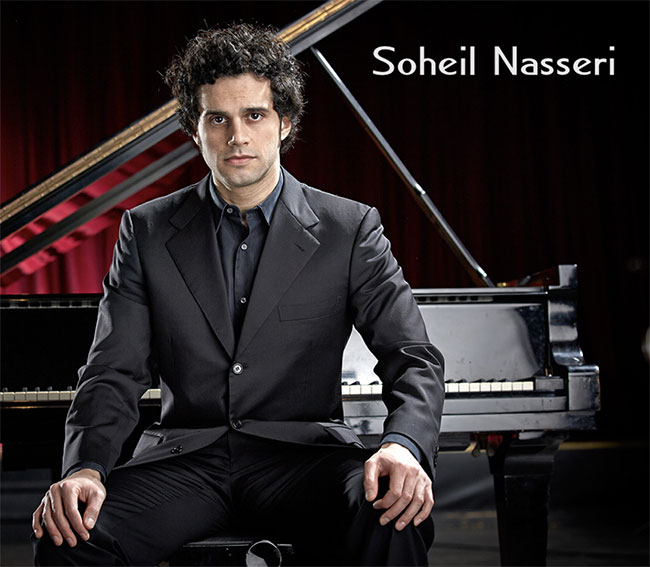 Distinguished Artists, Danny Alvarez,
& David Lyng Real Estate
Proudly Present
From Berlin
Soheil Nasseri
performing
Mozart: Sonata in D, K.311
Beethoven: Andante in F
& 32 Variations in C Minor
Schubert: Sonata in B Flat
One of our most popular artists, Soheil Nasseri, makes his fourth appearance on our series. Soheil is a magnificent pianist who turns a concert into an unforgettable event. Learn more about him at
https://soheilnasseri.com
If you are a music lover or a pianophile (like me), this too is a program that is a must hear!
Generously sponsored by
Danny Alvarez, Broker Associate
David Lyng Real Estate
The Distinguished Artists Concert Foundation
The Distinguished Artists Concert Foundation is a locally formed 501C organization whose main purpose is to enhance the quality of life for Santa Cruz County residents and visitors to our area. This includes support for individuals and organizations in local services and the arts. The DACF is a proud sponsor of The Distinguished Artists Concert & Lecture Series.
Peace United Church of Christ
Peace United Church of Christ, at 900 High Street in Santa Cruz, is a decidedly Christian community following in the generous and inclusive way of Jesus. It is especially known for its ministry through music and the arts, its advocacy for LGBTQ+ equality, and its collaboration with other justice-seeking organizations, religious and secular. The congregation carries the blessings and burdens of historic Christianity with a boldly progressive vision. Learn more online: www.PeaceUnited.org and Facebook.com and know that you are welcome for worship at 10:30 on Sunday mornings!
Interested in supporting local art? Visit our Donations page to contribute or Become a Sponsor of Distinguished Artists.
We sincerely thank you for helping us continue to organize these magnificent events.
Occasional pre-concert interactive talks with artists on What to Listen for in Music one hour prior to selected performances, and additional presentations by Dr. Orlando and other musicians and historians.
Programs subject to change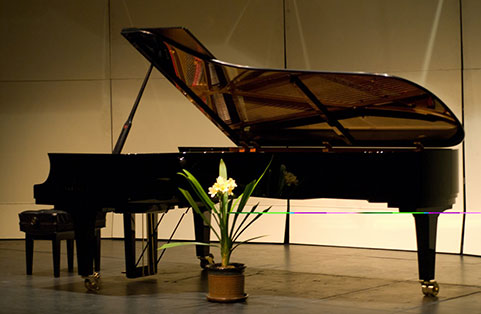 Richard Josephson and Dr. Rao, Staff of Life Market
Dr. and Mrs. Lester Miller
Clayton and Jennifer Crawford
Teresa Green