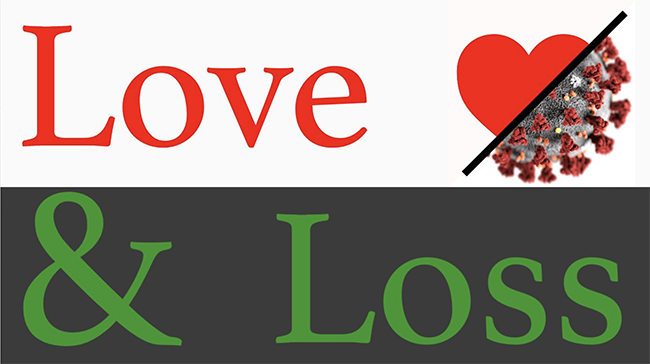 Love and Loss
A Memorial Concert honoring the victims of Covid 19 in Santa Cruz County Featuring
Pianist John Orlando
With a pre-concert talk by
UCSC Music Professor
Anatole Leikin
Works include Mazurkas, Etudes, Ballade No. 3,
the "Funeral March" Sonata by Frederic Chopin and
Alexander Scriabin's Nocturne for the Left Hand
DATE: Saturday, September 24, 2022
Time:  Preconcert talk: 6:30 PM
Performance: 7:30 PM
LOCATION: Peace United Church of Christ
900 High St. Santa Cruz, CA
 Pre-concert talk: 6:30 PM
A donation of $30 or more is requested.
Any amount is appreciated, and no guests will be turned away.
About the Artists
John Orlando, pianist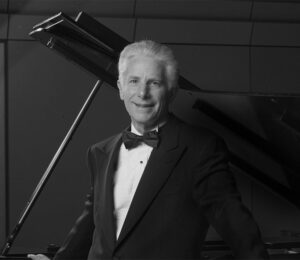 John Orlando graduated summa cum laude with a Doctorate of Musical Arts
degree in performance from the University of Southern California.
He has performed with the San Jose, Santa Cruz County and Fresno Symphonies, the Cabrillo Festival, and the Institute for the Development of Intercultural Relations for the Arts in Santa Cruz. He is a founding member of the Johannes Trio and toured California with the Akademos Quartet from Warsaw, Poland in a performance of the Shostakovich Piano Quintet. Dr. Orlando has performed concertos by Mozart with the San Francisco Sinfonietta at Herbst Hall in San Francisco. Other engagements followed with the Cadenza Chamber Orchestra, directed by Maya Barsacq and the Espressivo Chamber Orchestra, directed by Michel Sanger. Dr. Orlando has held teaching positions at the Universities of Southern California and Santa Clara. He is instructor emeritus at Cabrillo College where he was head of the piano department for over a generation. Dr. Orlando is the director of the Distinguished Artists Concert & Lecture Series, which he founded in 1985. He was one of the first recipients of the Gail Rich Award for community service in the Arts in Santa Cruz County and was chosen Best College Teacher and Best Performer in Santa Cruz County by the Good Times Weekly local newspaper.
Reviews:
"Orlando displayed a fine sense of the work's (Beethoven Concerto No. 3) emotional as well as technical demands. From the thundering rolls of the minor keys to the single notes in the higher registers on which he seemed to hold his listeners breathlessly suspended on his fingertips, he played with rich theatricality, even going so far as to purposefully hesitate at times to eek the last bit of drama out of single notes." Santa Cruz Sentinel
"An artist of obvious talent whose playing was marked by exceptional clarity, a good sense of style and sensitivity." The Fresno Bee
Anatole Leikin
Anatole Leikin is Professor Emeritus of Music at the University of California, Santa Cruz. He is the author of critically acclaimed books The Performing Style of Alexander Scriabin and The Mystery of Chopin's Préludes, as well as of numerous scholarly articles. Professor Leikin has performed extensively as a solo and chamber pianist, fortepianist, and harpsichordist; he has also recorded the piano music of Scriabin, Chopin, and Cope.
Information: 831-539-0000 joorland@gmail.com
Peace United Church of Christ
Peace United Church of Christ, at 900 High Street in Santa Cruz, is a decidedly Christian community following in the generous and inclusive way of Jesus. It is especially known for its ministry through music and the arts, its advocacy for LGBTQ+ equality, and its collaboration with other justice-seeking organizations, religious and secular. The congregation carries the blessings and burdens of historic Christianity with a boldly progressive vision. Learn more online — www.PeaceUnited.org, Facebook.com/PUCCSantaCruz — and know that you are welcome for worship at 10:30 on Sunday mornings!