Welcome to the Concert:
It is with great pleasure that I welcome you to the Distinguished Artists Concert Series' season of performances. Since its founding in 1984, the Distinguished Artists Concert Series has brought together world-renowned thinkers and artists to our community. During the existence of this program, its founder and director John Orlando has promoted rich cultural and artistic experiences in education by working with Cabrillo College, University of California, Santa Cruz, the Santa Cruz County Department of Education, and numerous other community organizations and schools. We live in a culturally and artistically diverse community that appreciates and celebrates art — it is thanks to programs like the Distinguished Arts Program and the leadership of Dr. Orlando that our community sustains and contributes to our artistic traditions and appreciation. Welcome to this season's concert series.
Best regards,
Congressman Jimmy Panetta
Representing the 20th District of California
Distinguished Artists Concert & Lecture Series
Artistic and Executive Director: John Orlando
Co-artistic director: Alon Goldstein
Executive Assistant: Narcisse DiCicco
Graphic Designer: Petra Bryan
The Distinguished Artists Concert Foundation
A CA Non-Profit Corporation TAX ID No. 77- 0415937
President: John Orlando
Treasurer (interim): Dr. Richard Alloy
Secretary: Winifred Johnsen
Board Members
Danny Alvarez
Maydene Fisher
Teresa Green
Alon Goldstein
Carol Ismail

Season Sponsors
Lenz Arts
Ow family Properties
Greene Music & Yamaha Corporation of America
Staff of Life Natural Foods Market Donner Land & Homes
Danny Alvarez – Coastal California Homes
Chris Haltom Floors
Michael and Lesley Tierra
OPES Advisors
Teresa Green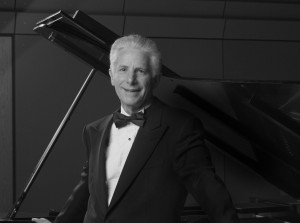 Established in 1985, The Distinguished Artists Concert & Lecture Series (DACLS) is located in Aptos, California. The mission of DACLS is to bring together artists of international and local reputation, various musical and service organizations, educational institutions, and professional and ethnic groups in a variety of diverse and stimulating creative projects that reach a broad cross-section of the community. Our concerts in Santa Cruz are a fun and engaging way to expand your artistic horizons and to dive into the life of an artist or group of artists.
To date, the series has presented hundreds of performing artists, lecturers, and composers from around the globe at Peace United Church and other venues in Santa Cruz County. Our schedule of performers is constantly expanding and evolving to include new types of music from all over the world, providing classical music concerts in Santa Cruz that are both enlightening and fresh. The artistic and executive director of DACLS is Dr. John Orlando, D.M.A., music instructor emeritus from Cabrillo College.
If you're interested in attending, visit our Home page for more information about upcoming shows and events. While you may recognize some of the names of the list and we encourage you to see your favorite artists, we also highly recommend seeing performances from unfamiliar artists and trying something new. The world of music is a vast one and our concerts in Santa Cruz is an excellent way to explore many facets of it.
I just want to write a few lines to express my thanks for the Distinguished Artists Series.  It is the highest quality series for chamber music in Santa Cruz County.  It helps fufill my need for chamber music.  I am sure that many music lovers in our community feel the same. In fact, it replaces the chamber music part of the defunct Arts and Lectures Series. How lucky we are to have this series to fill the gap. 
Santa Cruz County has a vibrant community of music lovers and many, well attended, concerts by local artists throughout the year. By bringing internationally known performers to our town, The Distinguished Artists Series is unique in drawing this enthusiastic community together. The concerts and lectures are long anticipated events where one can be sure not only to enjoy superb music but also to meet many friends who share the same love of music. It is truly a highlight of our lives in this community.
We particularly appreciate the Distinguished Artists Series focus on piano performance. There's really no other place to hear the classical piano repertoire performed live in this way in our county. Thank you for the moments of beauty you bring into our lives!