100 year Commemoration of Pablo Casals US Debut Concert
Cellist Amit Peled performs on Pablo Casals famous Gofriller cello
Thursday, September 6 7:30 pm 
Peace United Church
900 High Street, Santa Cruz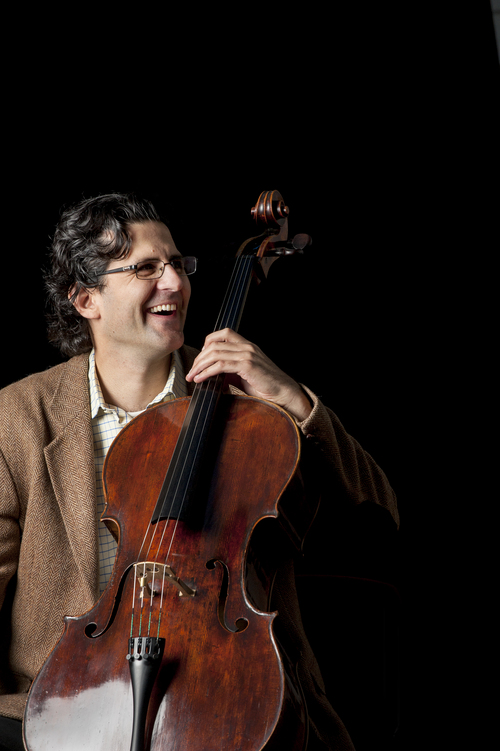 Grammy-nominated cellist, conductor, and pedagogue Amit Peled enjoys a busy and dynamic career performing for audiences across the globe. The Baltimore Sun recently proclaimed, "Peled's amiable and inviting personality is exactly the type everyone says we'll need more of if classical music is to survive!"
Founder and Artistic Director of the Mount Vernon Virtuosi, Mr. Peled combines a growing conducting schedule, while continuing a thriving solo career performing on the historic 1733 Gofriller Pablo Casals cello personally handed to him by Marta Casals Istomin, and his professorship at the Peabody Institute at Johns Hopkins University.
In his continued quest to make classical music more accessible, Mr. Peled recently published a children's book A Cello Named Pablo and released a new cello technique method book The First Hour.
Some of the upcoming highlights include Bach Suite cycles in the USA, Europe and Israel, a new Naxos installment with the Tempest Trio, a debut collaboration with Maestra Marin Alsop, performing the Shostakovich Concerto, Penderecki's Second Cello Concerto conducted by the legendary composer himself, a release of the Brahms Cello Sonatas, Schubert's Arpeggione Sonata recorded on the Casals cello, and a musical celebration of Beethoven's cello/piano sonatas around the world to commemorate his 250th anniversary.
Mr. Peled has performed as a soloist with many orchestras and in the world's major concert halls such as: Carnegie Hall and Alice Tully Hall, New York; Salle Gaveau, Paris; Wigmore Hall, London; Konzerthaus, Berlin; and Tel Aviv's Mann Auditorium. Following his enthusiastically received Alice Tully Hall concerto debut playing the Hindemith cello concerto, the New York Times stated: "Glowing tone, a seductive timbre and an emotionally pointed approach to phrasing that made you want to hear him again." Mr. Peled's extensive discography includes critically acclaimed CDs on the Naxos, Centaur, and Delos Labels.  His recent release of "Casals Homage" which features the legendary 1915 Pablo Casals program was a best – selling feature on the online iTunes Store! In 2017, he recorded the unknown music of Nadia Boulanger, which has awarded him a Grammy nomination!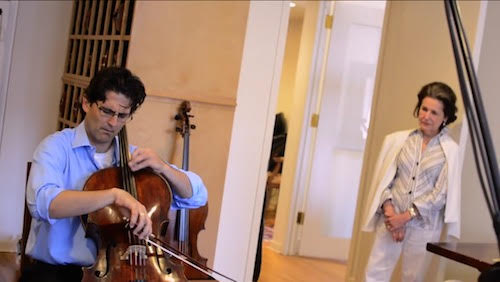 As an active chamber musician, Peled is a founding member of the famed Tempest Trio with pianist, Alon Goldstein and violinist, Ilya Kaler. Their Dvorak CD on Naxos has been described as "The best 'Dumky' on disk ever!" The Tempest Trio returns to the recording studio this fall to record another CD for Naxos. Mr. Peled is also a frequent guest artist, performing and giving master classes at prestigious summer music festivals such as the Marlboro Music Festival, Newport Music Festival, Seattle Chamber Music Festival, Heifetz International Music Institute, Schleswig Holstein and Euro Arts Festivals in Germany, Gotland Festival in Sweden, Prussia Cove Festival in England, The Violoncello Forum in Spain, and Keshet Eilon Festival in Israel, among others.
Amit Peled has been featured on television and radio stations throughout the world, including NPR's "Performance Today," WGBH Boston, WQXR New York, WFMT Chicago, Deutschland Radio Berlin, Radio France, Swedish National Radio & TV, and Israeli National Radio & TV.
A promising basketball player, at 6'5, Mr. Peled had to make a tough choice between the basketball arenas and the concert halls. As difficult as it was to leave the professional basketball behind, he enjoys following fanatically the NBA league and playing hoops with his kids.
"My dream had come true; I was playing the most famous instrument in the world right here, right now and all I could think about was my mother being so far away in Israel, not able to see, hear and appreciate it with me. Imagining her eyes and warm touch, I dove into Dvorak's Cello Concerto and woke up playing the last notes of Bloch's Prayer From Jewish Life, hearing Marta's approving, 'Now that was something!'"
– Amit Peled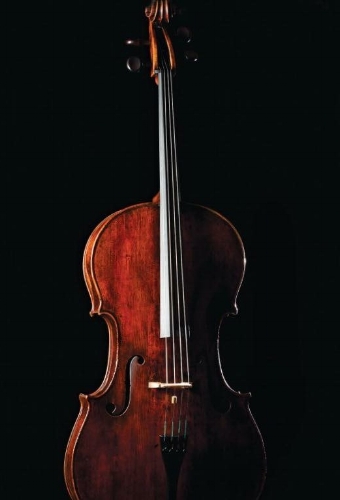 Pablo casals' 1733 Goffriller
The contrasts are quite startling. Pablo Casals died in 1973, Amit Peled was born that year. Casals was a diminutive 5-feet-4, Peled is a towering 6-feet-5.
One thing unites these two cellists from opposite ends of the Mediterranean: a 1733 Goffriller.
Peled, a virtuoso performer who was born on an Israeli kibbutz and studied with Bernard Greenhouse, one of Casals' most famous students, is the latest cellist to be granted use of the magnificent instrument Casals acquired in 1913.
The instrument recently underwent a year-long refurbishment.
Casals called it "my best friend."
Peled calls it his "Pablo."