Inna Faliks & Ellen Bass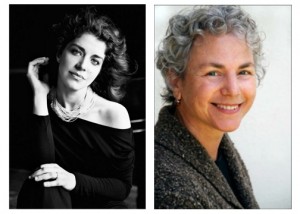 Inna Faliks, pianist and Ellen Bass, poet
Sunday, February 22, 4 pm, 2014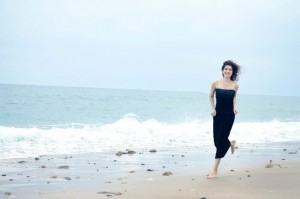 "Adventurous and passionate" ( The New Yorker) Ukrainian-born pianist Inna Faliks has established herself as one of the most passionately committed, communicative and poetic artists of her generation. Faliks recently relocated from NYC to Los Angeles, after being named the new Associate Professor of Piano at UCLA Herb Alpert School of Music. After her acclaimed teenage debuts at the Gilmore Festival and with the Chicago Symphony Orchestra, she has performed on many of the world's great stages, with numerous orchestras, in solo appearances, and with conductors such as Leonard Slatkin and Keith Lockhart. Critics call her "A concert pianist of the highest order" (Chicago WTTW), praise her "courage to take risks, expressive intensity and technical perfection" (General Anzeiger, Bonn), "remarkable insight" (Audiophile audition) "poetry and panoramic vision" (Washington Post), "riveting passion, playfulness" (Baltimore Sun) and "signature blend of lithe grace and raw power" (Lucid Culture.) Her October 2014 all-Beethoven CD release on MSR classics is drawing rave reviews: the disc's preview on on WTTW called Faliks "High priestess of the piano, pianist of the highest order, as dramatic and subtle as a great stage actor." Her previous, critically acclaimed CD on MSR Classics, Sound of Verse, was released in 2009, featuring music of Boris Pasternak, Rachmaninoff and Ravel. Her discography also includes a recital recording for the Yamaha Disklavier library. Recording projects in the works include a Chopin solo and cello sonatas recording with cellist Wendy Warner, and a disc of commissioned piano works for her poetry-music series, Music/Words, with music of Clarice Assad, Ljova Zhurbin, and other living composers.
Ms. Faliks's distinguished career has taken her to thousands of recitals and concerti in prestigious venues in the US as well as in France, Italy, Switzerland, Ukraine, Estonia, Japan, as well as Russia. She has been featured on WQXR, WNYC, WFMT and many international television broadcasts, and has performed in major venues such as Carnegie Hall's Weill Concert Hall, Metropolitan Museum of Art, Paris' Salle Cortot, Chicago's Orchestra Hall, Moscow's Tchaikovsky Hall and in many important festivals such as Verbier, Brevard, Taos, IKIF at Mannes, Bargemusic, and Chautauqua. She recently co-starred with Downton Abbey star Lesley Nicol in "Admission – One Shilling" , a play for pianist and actor about the life of Dame Myra Hess, the great British pianist. Her performance was described by Chicago Classical Music as "subtle and powerful, poised, beautiful, graceful and effortless." She has played concerti under the batons of many conductors including Leonard Slatkin, Keith Lockhart, Edward Polochick, Daniel Meyer, Victor Yampolsky, and many others. Her chamber music partnerships include work with Fred Sherry, Ilya Kaler, Colin Carr, Wendy Warner, Nathaniel Rosen, Nina Beilina and others. Ms. Faliks is a Yamaha Artist. Her 2012-13 season engagements included Newport Festival, Le Poisson Rouge, a tour of Canada, return engagements in Salle Cortot in Paris, with Minnesota Sinfonia, a Prokofiev Concerti marathon at the Peninsula Festival in Door County, where she played the 1st and 3rd Prokofiev concerti in the same half of the program. This season, her performances include her recital and chamber music debut in China and Israel and a recent, highly reviewed debut appearance and the famed Fazioli Concert Hall Series in Italy.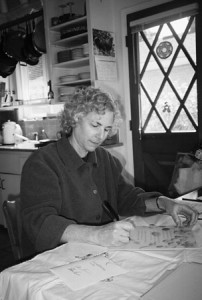 Ellen Bass's most recent book of poetry, Like a Beggar, was published in April 2014 by Copper Canyon Press. Her previous books include The Human Line (Copper Canyon Press), named a Notable Book by the San Francisco Chronicle and Mules of Love (BOA Editions) which won the Lambda Literary Award. She co-edited (with Florence Howe) the groundbreaking No More Masks! An Anthology of Poems by Women (Doubleday).
Her poems have appeared in hundreds of journals and anthologies, including The New Yorker, The Atlantic, The American Poetry Review, The New Republic, The Kenyon Review, Ploughshares, and The Sun. She was awarded the Elliston Book Award for Poetry from the University of Cincinnati,Nimrod/Hardman's Pablo Neruda Prize, The Missouri Review'sLarry Levis Award, the Greensboro Poetry Prize, the New Letters Poetry Prize, the Chautauqua Poetry Prize, a Pushcart Prize, and a Fellowship from the California Arts Council.
Her non-fiction books include Free Your Mind: The Book for Gay, Lesbian and Bisexual Youth(HarperCollins), I Never Told Anyone: Writings by Women Survivors of Child Sexual Abuse(HarperCollins), and The Courage to Heal: A Guide for Women Survivors of Child Sexual Abuse(Harper Collins), which has sold over a million copies and has been translated into ten languages.
She currently is teaching in the low residency MFA program at Pacific University and has taught poetry and creative writing in Santa Cruz, CA and at other beautiful locations nationally and internationally.