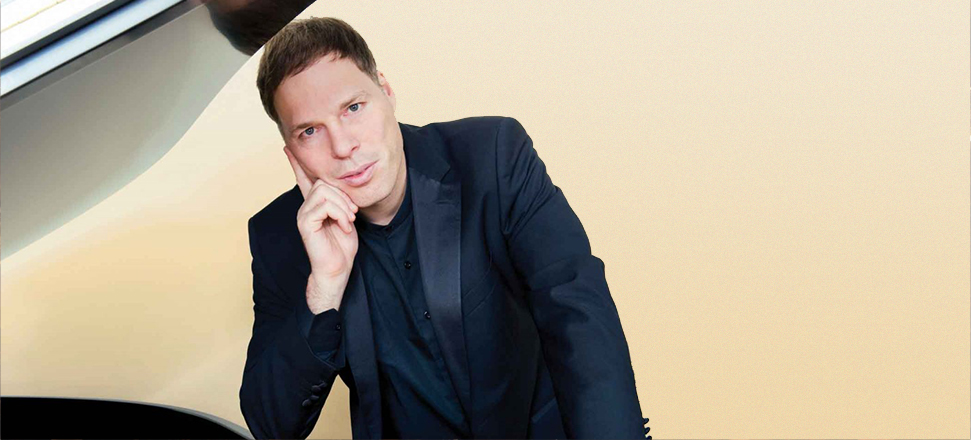 Program VI

Schubertiade
Pianists Alon Goldstein, John Orlando
Clarinetist James Pytko
Soprano Solmaaz Adeli
Pre-concert talk by Michael Tierra 6:30 p.m.
Saturday, March 16, 2019 7:30 pm
Peace United Church
900 High Street, Santa Cruz
Franz Schubert (1797-1828)
Rondo in A major D. 951 for piano duet (1828) John Orlando and Alon Goldstein
Impromptus D. 899 no. 2 & 3 (1827) Alon Goldstein
Robert Schumann (1810-1856)
Fantasy pieces op. 73 for clarinet and piano (1849) James Pytko & Alon Goldstein
INTERMISSION
Schubert songs interwoven into Schumann's Kinderszenen Op. 15 (1838)
Du bist die Ruh ("you are rest and peace") D. 776 Im Abendrot ("At Dusk") D. 799 Der Tod und das Mädchen ("Death and the Maiden") D. 531 An die Musik ("To Music") D. 547 Wasserflut ("Water flood") D. 911
Generously sponsored by
Chris Haltom Floors
Michael Tierra
Alon Goldstein
"Goldstein – simply profound!" – The Washington Post
Alon Goldstein is one of the most original and sensitive pianists of his generation, admired for his musical intelligence, dynamic personality, artistic vision and innovative programming. He has played with the Philadelphia orchestra, the Chicago Symphony, the San Francisco, Baltimore, St. Louis, Dallas, Houston, Toronto and Vancouver symphonies as well as the Israel Philharmonic, London Philharmonic , Los Angeles and Radio France Orchestra. He played under the baton of such conductors as Zubin Mehta, Herbert Blomstedt, Vladimir Jurowski, Rafael Frübeck de Burgos, Peter Oundjian, Yoel Levi, Yoav Talmi, Leon Fleisher and others.
His 2017-18 season includes appearances with the Indianapolis Symphony as part of a Prokofiev Festival performing the composer's Piano concerti nos.1&4. He will also play the Bernstein Symphony no. 2 "Age of Anxiety" with the Jerusalem Symphony as part of the Bernstein centennial anniversary.  Alon will return to the Gilmore festival to perform Mozart's Concerto for 2 pianos  and will appear with the Rhode Island Philharmonic, Cincinnati Chamber orchestra, Haifa Symphony, Xalapa Symphony among others. Recitals and chamber music performances include Interlochen, the Bach Festival in Winter Park, Mozart concertos with the Fine Arts Quartet (with whom he has made critically-acclaimed recordings of this repertoire) and tour with the Goldstein-Peled-Fiterstein Trio, as well as The Tempest Trio. In the coming months three new CDs of Alon Goldstein will be released on the Naxos label – Dvorak Piano Trios vol. 2 with his Tempest Trio, Mozart concerti nos. 23&24 with the FIne Arts Quartet, and a solo CD of 19 sonatas by Scarlatti.
His 2016-2017 season included debuts with the Hungarian National Orchestra, the Orquesta Sinfonica Nacional de Costa Rica, and the Virginia, Ann Arbor and Rogue Valley symphony orchestras. He will also return to the "George Enescu" Philharmonic in Bucharest, the Delaware symphony during their Beethoven concerto festival, Savannah Philharmonic and Fairfax symphony. His festival appearances this season include Music@Menlo, Heifetz Institute, Bach festival in Oregon and the Philadelphia Young Pianists Academy in Curtis Philadelphia. He will appear in chamber music concerts with his Tempest Trio, the Ariel Quartet as well as the Fine Arts Quartet in concerts throughout the United States, Latin America, Israel and Europe.
A passionate advocate for music education, his recent teaching engagements have included the Steans Institute of the Ravinia Festival, The Gilmore International Keyboard festival as well as other residencies throughout the US.  During the 2016-17 season Mr. Goldstein will record two new CDs on Naxos – one with his Tempest Trio of Dvorak early Trios to complete the cycle of Dvorak Trios which he started two years ago, and the other CD will feature Mozart Concerti nos. 23 & 24 arranged for piano and string quintet by I. Lachner. This CD will continue Goldstein's exploration of Mozart concerti arranged as chamber works. The first CD featuring Concerti nos. 20 & 21 was released last year to great critical acclaim.
Last season Mr. Goldstein had a concert tour in China performing the Mozart concerti nos. 20 and 21 arranged for piano and string quintet. This same program was featured also at the Ravinia festival as well as New York's Town Hall to sold out houses.   During the 2015-16 Mr. Goldstein also be performed with the orchestras of Alabama, Spokane, Knoxville, Westchester, Florida, Kitchener-Waterloo, Jerusalem and Bucharest. He toured with his Tempest Trio performing in London, Oxford, Berlin, Baltimore, Boston, Chicago and Cincinnati.
Highlights of recent seasons include a recital tours in South America including concerts in Peru (Lima and Arequipa) and Chile (Valparaiso), as well as in Spain, performing in Madrid, A Coruña and Zaragoza's "Cycle of Grand Soloists"; He also returned to the Baltimore Symphony under Günther Herbig, and made his debut with the New Jersey Symphony under Michael Stern.  Alon Goldstein played at the Ravinia Festival as soloist with the Chicago Symphony under James Conlon in the Mozart Double and Triple concertos with Leon Fleisher and Katherine Jacobson Fleisher. A few weeks earlier, he appeared at the Ruhr Piano Festival performing three concerti in one evening (Mozart, Britten and Poulenc). He also performed with the Kansas City Symphony, Ft. Wayne Philharmonic, Jerusalem Symphony and Rhode Island Philharmonic, among others.
In the fall of 2013, Mr. Goldstein released a recording of Mendelssohn Concertos Nos. 1 and 2 with the Israel Chamber Orchestra conducted by Yoav Talmi. This collaboration scored a major success on a 17-concert Latin American tour that included concerts in Teatro Colon, Palacio des Bellas Artes and Teatro Nacional. In the spring of 2014 another CD of Alon was released featuring Dvorak Trios with his Tempest Trio for the Naxos Label.
Other highlights include performances with the Tokyo Quartet, the Jerusalem Quartet, two world premieres of concerti that were written for Mr. Goldstein – Lost Souls by Avner Dorman with the Kansas City Symphony under Michael Stern, and Ornaments by Mark Kopytman with the Jerusalem Camerata, and performances at Carnegie Hall with the New York String Orchestra under Jaime Laredo. Solo recitals include concerts in Beijing (Forbidden City), Moscow (Kremlin), New York (Town Hall), Chicago, Guatemala City, Kent (UK), Jerusalem, and Tel Aviv.
Alon Goldstein has performed at the Gilmore, Santa Fe, Tanglewood, Ravinia, Marlboro, Seattle, Verbier, Prussia Cove and Jerusalem music festivals. Over the past several years he has also taught and played at the Steans Institute of the Ravinia Festival, New York's International Keyboard Festivalm Piano Texas, Gijon Piano Festival and "Tel Hai" international piano master classes held in Israel.
Buy tickets for the performance or season tickets for Distinguished Artists on our Purchase Tickets page.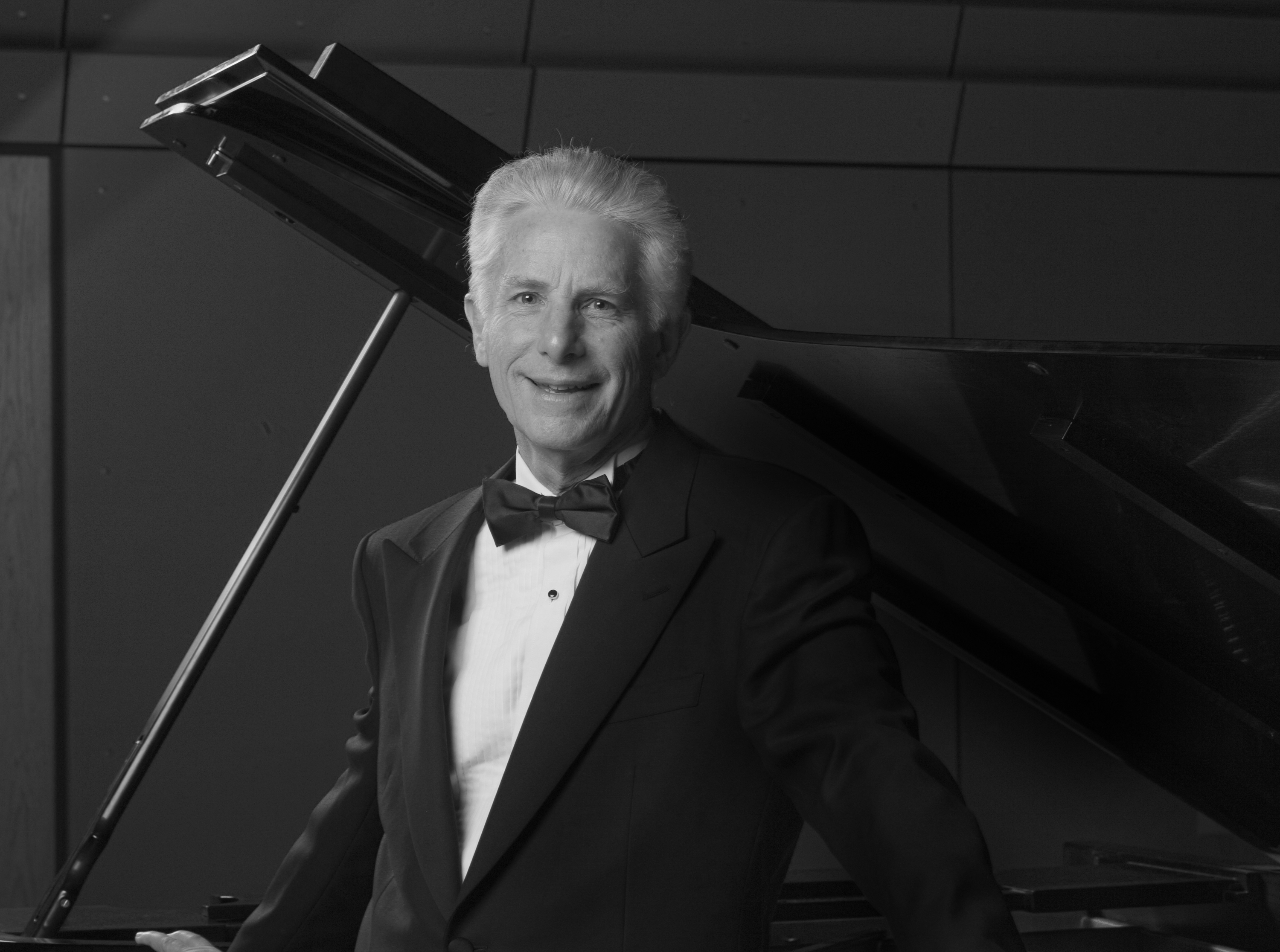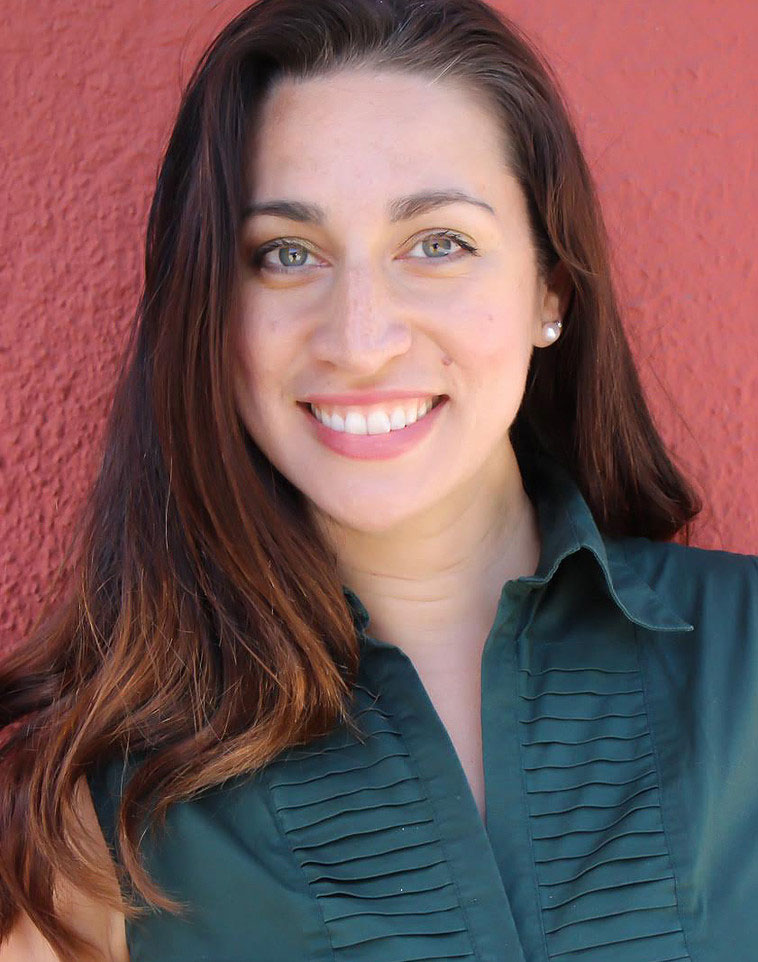 Also performing with Alon Goldstein is Solmaaz Adeli. Recent highlights for the mezzo-soprano include a performance of the Austrian and American National Anthems at the US Embassy's Independence Day Celebration for an audience of 3,000, people, a SongFest Fellowship for the 2017 Winter Intensive working with Graham Johnson, Sir Thomas Allen, and Susanne Mentzer, a debut of Gluck's Orfeo with the Virtuosi Summer Music Festival in Connecticut under Maestro Adrian Sylveen, as well as Ravel's Concepción in L'Heure Espagnole in a collaboration with the Opera Academy of California and Island City Opera.
Her 2017/18 recital, Latin Lovers, tours from Stanford for the Bing Music Series, to the Santa Cruz Chamber Players concert series, on down to Ajijic, Mexico, to Princeton for Salon 33 in Summer 2018 in a wonderfully diverse program from Vivaldi, to Berlioz, to Bésame Mucho.
Concert appearances and recitals have taken her to perform at the Vienna State Opera's Marmorsaal, American Song at the US Embassy of Vienna, Vivaldi arias at the Palais Belvedere, British Art Song at the British Embassy of Vienna, newly composed I Breathed a Song by Christopher J. Hoh in the Brahms-Saal at the Wiener Musikverein, Lieder at the Austrian American Council West, for the Asheville Lyric Opera's Winter Gala, Bach's B-minor Mass with the Capella Leopoldina in Graz, for Austria's Licht ins Dunkel campaign with members of the Vienna Philharmonic Orchestra Janoska Ensemble and they recorded White Christmas on ORF Austrian National Television on Christmas Eve. Solmaaz sang the American National Anthem for the US Embassy of Vienna's 10th Commemoration Ceremony of 9/11, which was also broadcast on ORF TV.
An avid performer of Contemporary music, Solmaaz Adeli debuted the West Coast premiere of Norwegian composer Kim André Arnesen's Requiem and together with the Santa Cruz Chamber Players gave the world premiere of Dolcissime Suite by Grammy Award Winning Barry Phillips. Solmaaz created the title role in François Pierre Descamp's new opera Zumurrud and the role of Subaida in Rene Clemencic's new opera Harun und Djafar with the Sirene Operntheater at the Vienna Chamber Music Festival under director Kristine Tornquist.​
Solmaaz Adeli gave her operatic debut in the 2010/11 season as Flora at the Vienna Chamber Opera in Tomaso Albinoni's Baroque opera Il Nascimento dell'Aurora.
Have questions about the performance? Contact us today.