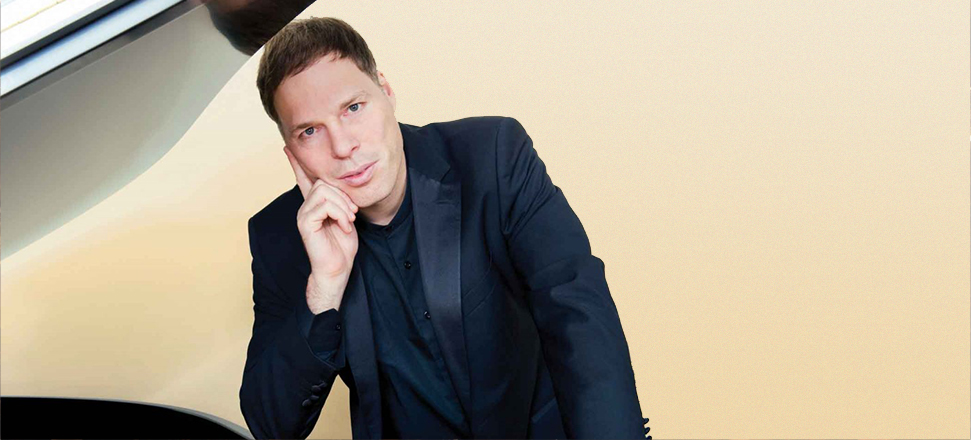 The Distinguished Artists Concert and Lecture Series
The Alon Goldstein-Crystal Jiang Piano Duo
Performing on the Juanita Orlando Memorial
and Michael Tierra Concert Grand Pianos
Saturday, October 15, 2022, at 7:30 PM
Peace United Church, 900 High St., Santa Cruz, CA 95060
$40 (online season ticket average is $28)
$20 for ages 18 and under
PROGRAM:
Bach/Kurtag: Beeven: Sonata in E flat Op. 81a "Les Adieuagner / Liszt
Schubert Actus Tragicus for 4 hands
"Les Adieux" Sonata in E Flat, Op. 81a
Bernstein: Masks
Ravel: La Valse for 4 hands
Prokofiev: Sonata No. 6
Brahms: Haydn Variations for 2 pianos
Alon Goldstein is one of the most original and sensitive pianists of his generation, admired for his musical intelligence, dynamic personality, artistic vision and innovative programming. He has played with the Israel, London, Radio France, and Los Angeles Philharmonic orchestras as well as the Philadelphia, San Francisco, Baltimore, St. Louis, Dallas, Houston, and Vancouver symphonies under such conductors as Zubin Mehta, Herbert Blomstedt, Vladimir Jurowski, Rafael Frühbeck de Burgos, Leon Fleisher, Peter Oundjian, Yoel Levi and others.
Highlights of the 2021-22 season include a performance with the Symphony of Westchester playing the rarely performed Mozart Piano Concertok 459, numerous performances at the "Lieven International Piano Foundation Summer Concerts," at the Bösendorfer Salon in Vienna, at the Abbey Bach Festival in Oregon, and over a dozen concerts and lectures at the Emerald Coast Music Alliance in Florida – a festival dedicated to bringing music to populations with less access and means.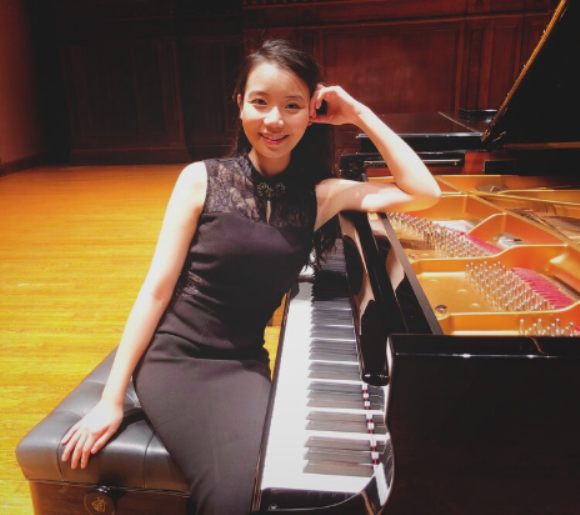 Crystal also made her Chicago debut at the "Myra Hess Memorial Concert Series," as well as her New York recital debut as part of the prestigious "Salon di Virtuosi" in early 2022. She also performed in Berlin at the "Piano Salon Christophori" concert series, and a series of recitals in Israel, including Mozart's Concerto for Two Pianos (k. 365), with the Tel Aviv Soloist Ensemble and pianist Alon Goldstein under the baton of Barak Tal in Akko, Israel.
As a result of winning the gold medal at the 70th Wideman International Piano Competition, Crystal is invited to perform the monumental Piano Concerto No. 2 by Prokofiev as the season Finale of the Shreveport Symphony in the 2022-23 season. She will also open the season of the Marshall Symphony in Texas, with beloved Rachmaninoff Piano Concerto No. 2. In March 2022, Crystal won the grand prize at the 78th Naftzger Young Artists Competition. Following her recent success in the US as well as abroad, Crystal was invited to perform in Israel, Austria, and France, and to record her debut album for Naxos in Fall 2022.
As a young pianist of the new age, Crystal has been active in music programs and outreach activities. Crystal was invited to participate in the Lieven International Piano Foundation at Musikverein in Vienna in February 2020 and is currently the director assistant for the foundation – Vienna Summer school.  Link to her biography.